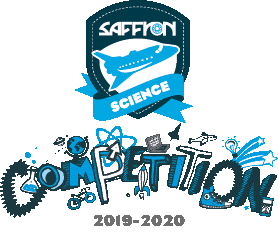 The Rules
1. The Saffron Schools Science Competition 2019/20 is organized by Saffron Travel, sponsored by Sanef ITS Operations Ireland Limited (eFlow) and ITS Ireland whose decision on all matters relating to the Competition will be final.
2. There is no entry fee for this Competition.
3. Opening date for registration is 1st September. Closing date for the receipt of your entry is 7th November 2019. Please note that only those that register will receive the information pack and link to download so it is important that if you intend to submit an entry that you complete and return the registration form to lindsey@saffrontravel.org
4. Post Primary students currently studying in Second Year, resident in the island of Ireland, are eligible to enter. The competition is open to students aged 15 and under on 1st September 2019.
5. Only 1 project can be entered into the Competition per school. This project will be screened by a panel of judges who will select a total of 5 projects to go forward to the final. Their decisions are final.
6. The final 5 projects will then enter a second screening process from a second set of Judges who will decide on the final winner of the Competition. The projects will be ranked from 1 – 5.
7. The project ranked 1st will receive the prize (see prize section).
8. Students educated at home in Republic Of Ireland, i.e. not attending a registered school or college, are eligible to enter, provided that they are registered with the National Education Welfare Board (Republic of Ireland) and supply a copy of the registration certificate with their registration and entry form. Such projects from Northern Ireland need to call 0800 917 1297 for guidance.
9. There is only 1 age category for entry.
10. Students attending Primary Schools or Third Level Colleges are NOT eligible to enter.
11.Projects must be submitted by the link provided. A unique link will be created and provided for each registrant.
12.Employees or contractors of ffSraon Travel, Sanef ITS Operations Ireland Limited and ITS Ireland may not enter the Competition (this prohibition extends to immediate family members of any of the prohibited persons referred to above and to individuals who become prohibited persons during the course of the Competition).